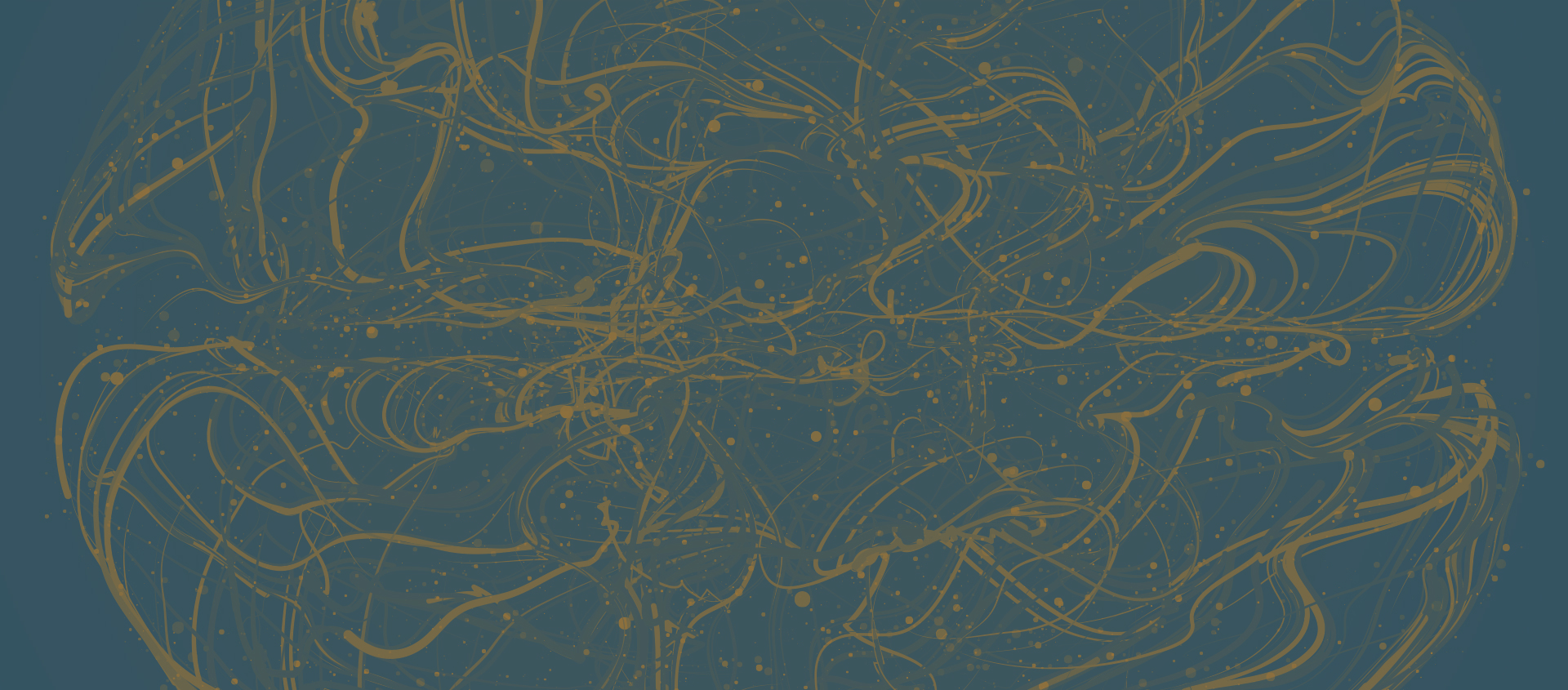 How do neurons recognize self from non-self?
"... Fatti non foste a viver come bruti ma per seguir virtute e canoscenza ..." Dante, XXVI, 119
"... We were not born to live like brutes but to follow virtue and knowledge ..." Dante, XXVI, 119

The role of cell surface diversity in neural circuit assembly
During brain development, the assembly of functional neural circuits requires mechanisms to connect different neurons. Crucial to this process is the ability of neurites (axons and dendrites) of individual neurons to distinguish between themselves and neurites from other neurons. This mechanism is known as self-avoidance and requires that, in principle, every neuron must express a unique combination of cell-surface recognition molecules to generate a molecular recognition code, i.e. an identity.
The long-term goal of our laboratory is to dissect the molecular mechanisms behind the generation of such code in mammals.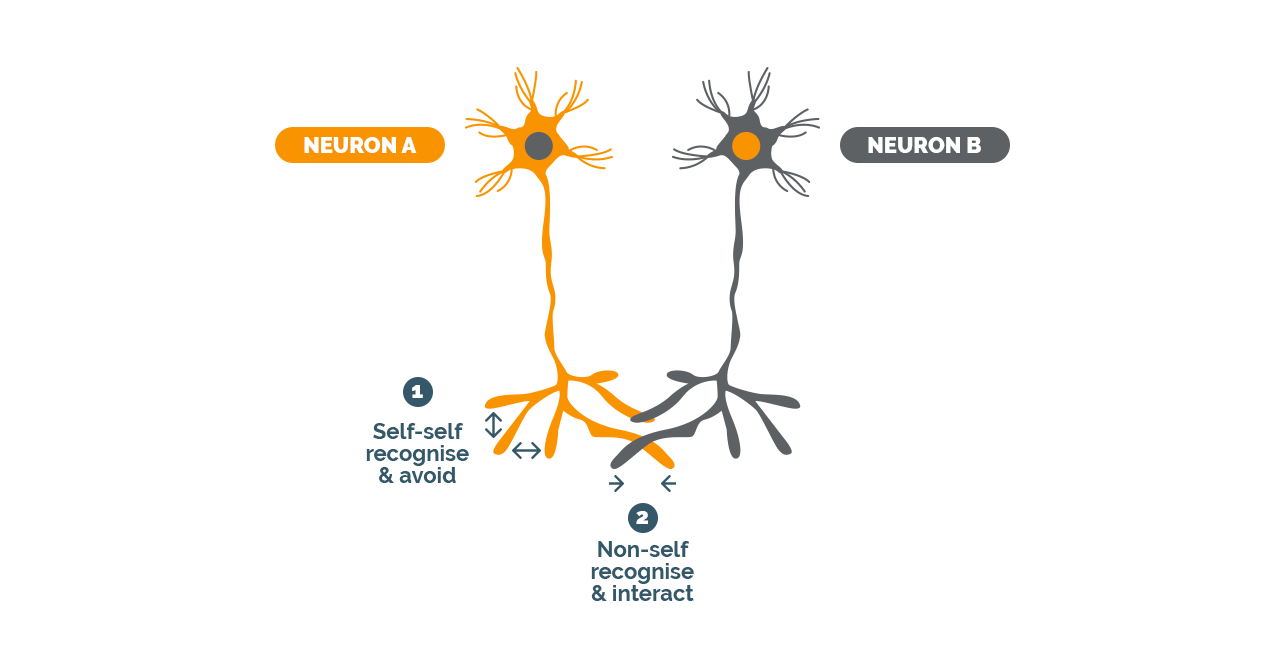 Clustered Protocadherins genes: a code for neural cell-surface diversity
In mammals, the generation of cell-surface diversity requires stochastic and combinatorial expression of a small subset of clustered Protocadherin (Pcdh) genes, randomly chosen from a total of 60. This is a remarkable task especially given that these 60 nearly-identical genes are organized in tandem and are sequestered within a chromatin state, doubly locked by DNA and H3K9 methylation and thus generally refractive to transcription.
At the core of such elegant mechanism for the generation of protein isoform diversity, two fundamental questions remained unanswered: How is random choice of a small number of nearly identical genes achieved? How does localized expression occur in a repressive environment? We use genomic, genetics, biochemical and biophysical approaches to dissect the exquisite coupling between the 3D chromosome architecture, the underlying chromatin structure, transcription and RNA processing that enables the generation of such enormous diversity of molecular identities in neurons.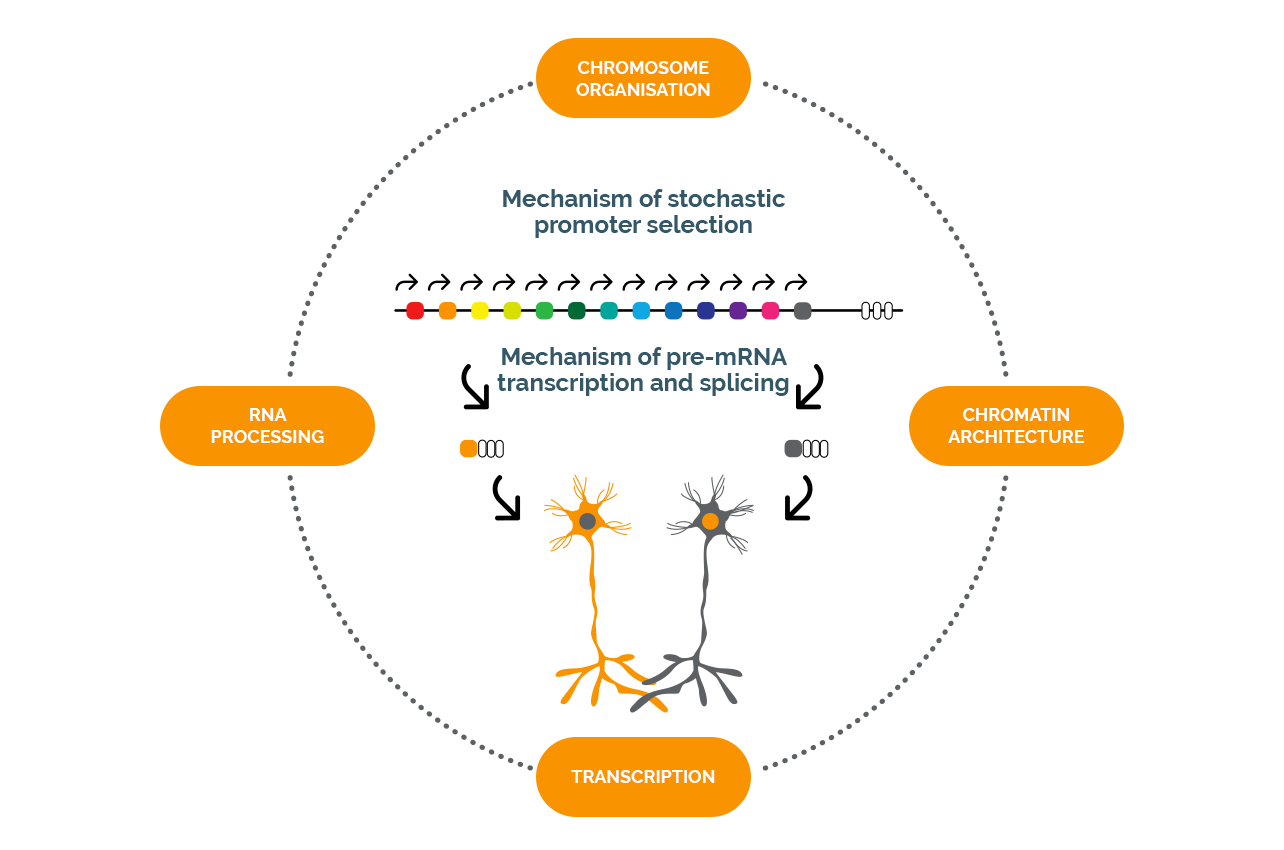 "The Pcdh gene cluster: an architectural masterpiece" T. Maniatis

Kiefer L.*, Servito G.I.F.*, Rajkumar S.M.*, Langen J.*, Chiosso A.*, Buckley A., Cha E.S., Horta A., Mui M.H., Canzio D. Cohesin erases genomic-proximity biases to drive stochastic Protocadherin expression for proper neural wiring. bioRxiv 2022.03.09.483674; doi: https://doi.org/10.1101/2022.03.09.483674
Zimmer J.T,  Rosa-Mercado N.A., Canzio D, Steitz J.A., Simon M.D. Mol Cell. 2021 Nov 4;81(21):4398-4412.e7. doi: 10.1016/j.molcel.2021.08.019. Epub 2021 Sep 13.PMID: 34520723 STL-seq reveals pause-release and termination kinetics for promoter-proximal paused RNA polymerase II transcripts.
Gerbino V, Kaunga E, Ye J, Canzio D, O'Keeffe S, Rudnick ND, Guarnieri P, Lutz CM, Maniatis T.Neuron. 2020 Jun 3;106(5):789-805.e5. doi: 10.1016/j.neuron.2020.03.005. Epub 2020 Mar 27.PMID: 32220666 The Loss of TBK1 Kinase Activity in Motor Neurons or in All Cell Types Differentially Impacts ALS Disease Progression in SOD1 Mice.
Canzio D., Maniatis T. The generation of a protocadherin cell-surface recognition code for neural circuit assembly. Curr Opin Neurobiol. 2019 Dec;59:213-22-. PMID: 31710891.
Vega-Benedetti A.F., Loi E., Moi L., Blois S., Fadda A., Antonelli M., Arcella A., Badiali M., Giangaspero F., Morra I., Columbano A., Restivo A., Zorcolo L., Gismondi V., Varesco L., Bellomo S.K., Giordano S., Canale M., Casadei-Gardini A., Faloppi L., Puzzoni M., Scartozzi M., Ziranu P., Cabras G., Cocco P., Ennas M. G., Satta G., Zucca M., Canzio D., Zavattari P. Clustered protocadherins methylation alterations in cancer. Clinical Epigenetics, 2019 Jul 9;11(1):100
Canzio D., Nwakeze C., Horta A., Rajkumar S., Coffey E., Duffy E., Duffie' R., Monahan K., O'Keeffe S., Simon M., Lomvardas S., Maniatis T. Antisense lncRNA transcription mediates DNA demethylation to drive stochastic Protocadherin a promoter choice. Cell, 2019 Mar 30. pii: S0092-8674(19)30270-3
Mountoufaris G., Canzio D., Nwakeze CL., Chen WV., Maniatis T. Writing, Reading, and Translating the Clustered Protocadherin Cell Surface Recognition Code for Neural Circuit Assembly. Annual Rev Cell Dev Biol. 2018 Oct 6;34:471-49
Duffy EE., Canzio D., Maniatis T., Simon MD. Solid phase chemistry to covalently and reversibly capture thiolated RNA. Nucleic Acids Res. 2018 Aug 21;46(14):6996-7005
Guo Y., Xu Q., Canzio D., Shou J., Li J., Gorkin DU., Jung I., Wu H., Zhai Y., Tang Y., Lu Y., Wu Y., Jia Z., Li W., Zhang MQ., Ren B., Krainer AR., Maniatis T., Wu Q. CRISPR Inversion of CTCF Sites Alters Genome Topology and Enhancer/Promoter Function. Cell. 2015 Aug;162(4):900-10
Canzio D., Larson A., Narlikar G.J.Mechanisms of functional promiscuity by HP1 proteins. Trends in Cell Biology. 2014 Jun; 24(6):377-86
Canzio D., Liao M., Naber N., Pate E., Larson A., Wu S., Marina D.B., Garcia J.F., Madhani H.D., Cooke R., Schuck P., Cheng Y., Narlikar G.J.A conformational switch in HP1 releases auto-inhibition to drive heterochromatin assembly. Nature. 2013; 496(7445):377-81
Canzio D., Chang E.Y., Shankar S., Kuchenbecker K.M., Simon M.D., Madhani H.D., Narlikar G.J., Al-Sady B.Chromodomain mediated oligomerization of HP1 suggests a nucleosome bridging mechanism for heterochromatin assembly. Molecular Cell. 2011; 41(1), 67-81
Armache K.J., Garlick J.D., Canzio D., Narlikar G.J., Kingston R.E. Structural basis of silencing: Sir3 BAH domain in complex with a nucleosome at 3.0 Å resolution. Science. 2011; 334(6058); 977-82
Park M., Canzio D., Bruice T.C. Incorporation of positively charged ribonucleic guanidine linkages into oligodeoxyribonucleotides: development of potent antisense agents. Bioorg Med Chem Lett. 2008; 18(7), 2377-84
Correa B.J., Canzio D., Kahane A.L., Reddy P.M., Bruice T.C. DNA sequence recognition by Hoechst 33258 conjugates of hairpin pyrrole/imidazole polyamides. Bioorg Med Chem Lett. 2006; 16(14), 3745-50

Please contact us if you are interested in joining the team.
We are recruiting research assistants, graduate students and postdocs!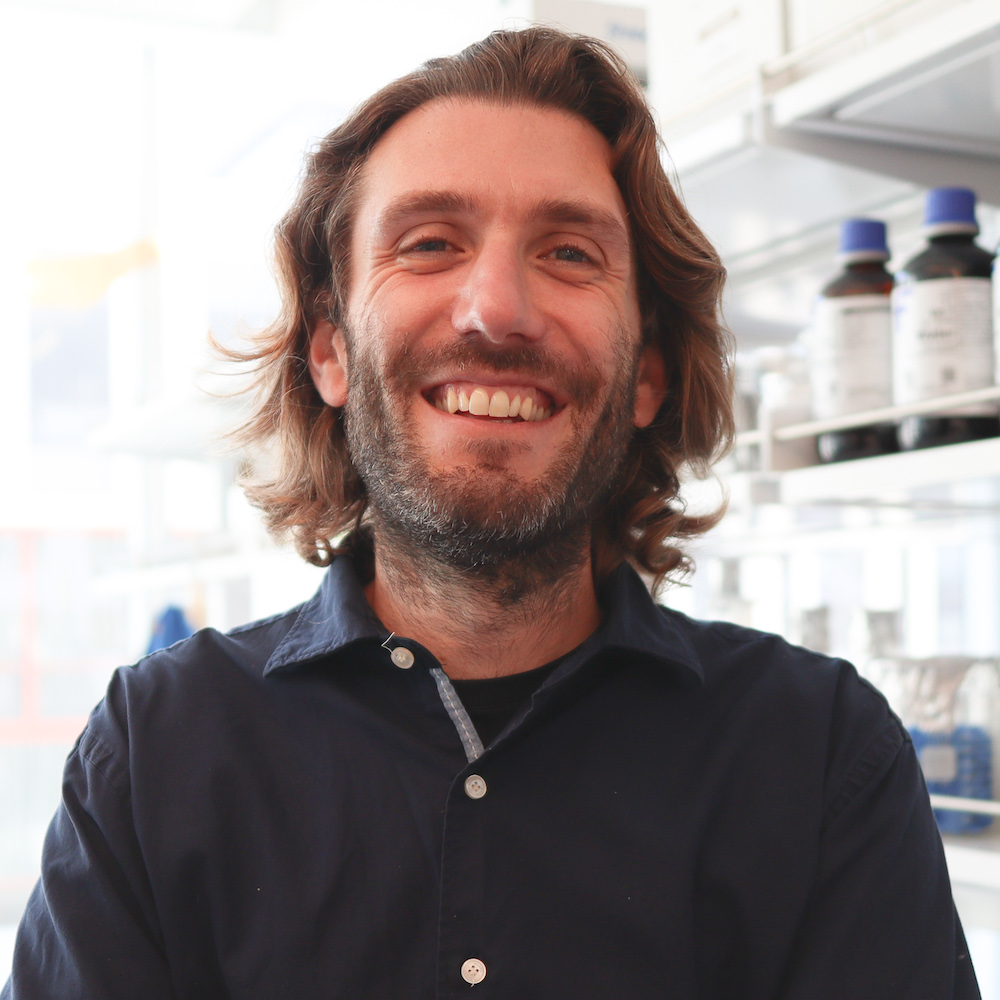 Daniele Canzio
Assistant Professor
Daniele was born in Rieti, Italy. He received his Bachelor of Science in Biochemistry from the University of California, Santa Barbara and his PhD in Chemical Biology from the University of California, San Francisco under the guidance of Dr. Geeta Narlikar. He then moved to New York City for his postdoctoral training in the laboratory of Tom Maniatis at Columbia University. When not in lab, Daniele loves riding his bike and spending time with Mocha.
Lea Kiefer
Postdoctoral fellow
Lea Kiefer was born and raised near Mannheim, Germany. She moved to the United States to pursue a Bacherlor's degree in Biochemistry with a minor in Mathematics. She then relocated to the East Coast for graduate school and received her PhD in Molecular Biophysics and Biochemistry from Yale University in 2020 under the guidance of Dr. Matt Simon. Besides her postdoctoral training in the Canzio lab, Lea enjoys the outdoors through hiking and camping.
Jennifer Langen
UCSF, Neuroscience Graduate Student
Jenn was born and raised in Pasadena, a suburb of Los Angeles, CA. She attended the University of Southern California for her undergraduate studies, where she received her B.A. in Neuroscience. Before relocating to the Bay Area as a Neuroscience PhD student, she worked as an undergraduate researcher and lab technician with Dr. Karen Chang at USC. When not thinking about clustered protocadherins, Jenn enjoys bouldering, swimming, photography/videography, and textile art.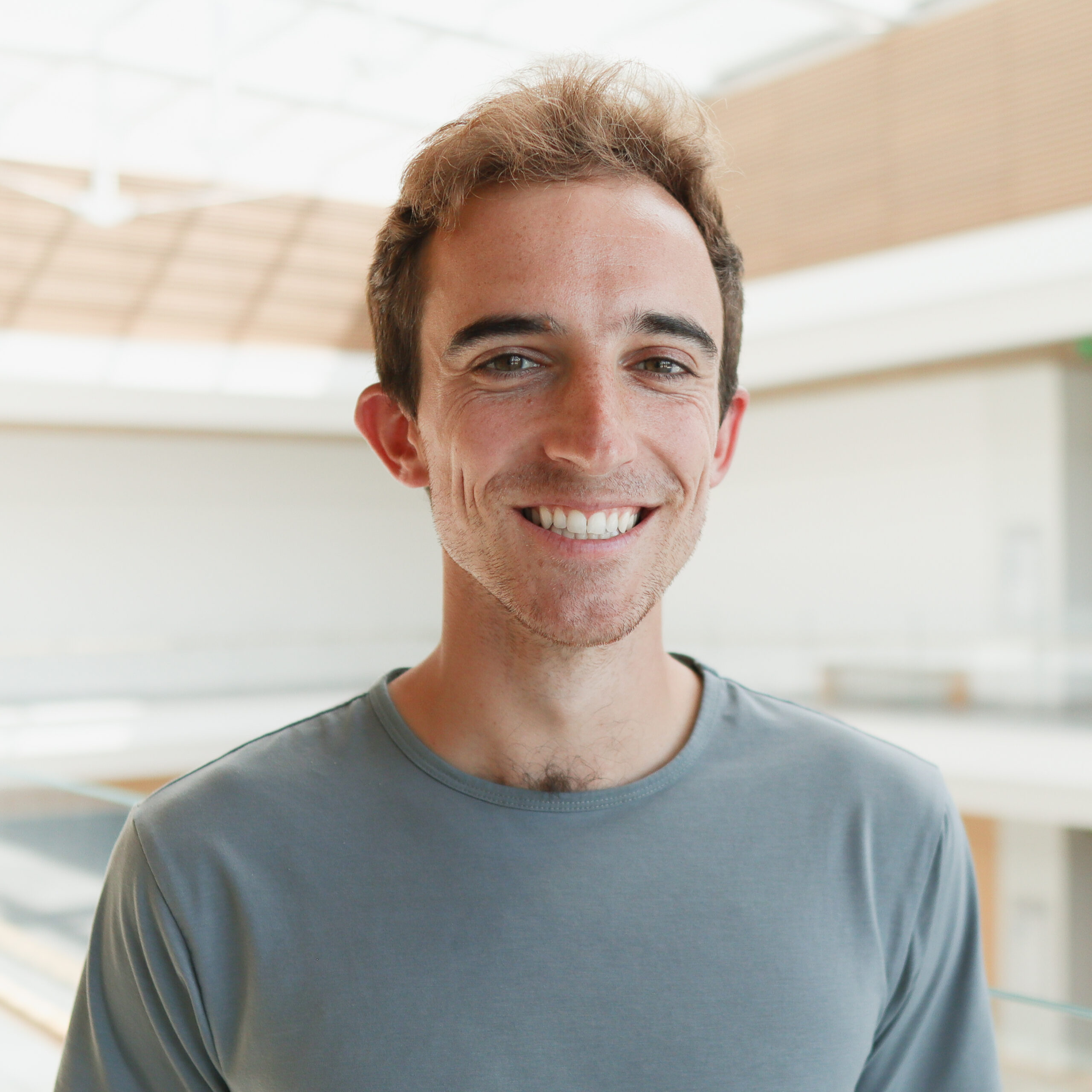 Alex Buckley
UCSF, Neuroscience Graduate Student
Alex grew up in the San Francisco Bay Area and went to undergrad at Washington University in St. Louis. He then teched for two years in the lab of Evan Macosko at the Broad Institute before joining the neuroscience program at UCSF. His interest in how neurons acquire their intricate morphologies and wiring patterns drew him to the study of protocadherins. He loves playing tennis, exploring new places, and going on coffee runs with his lab mates.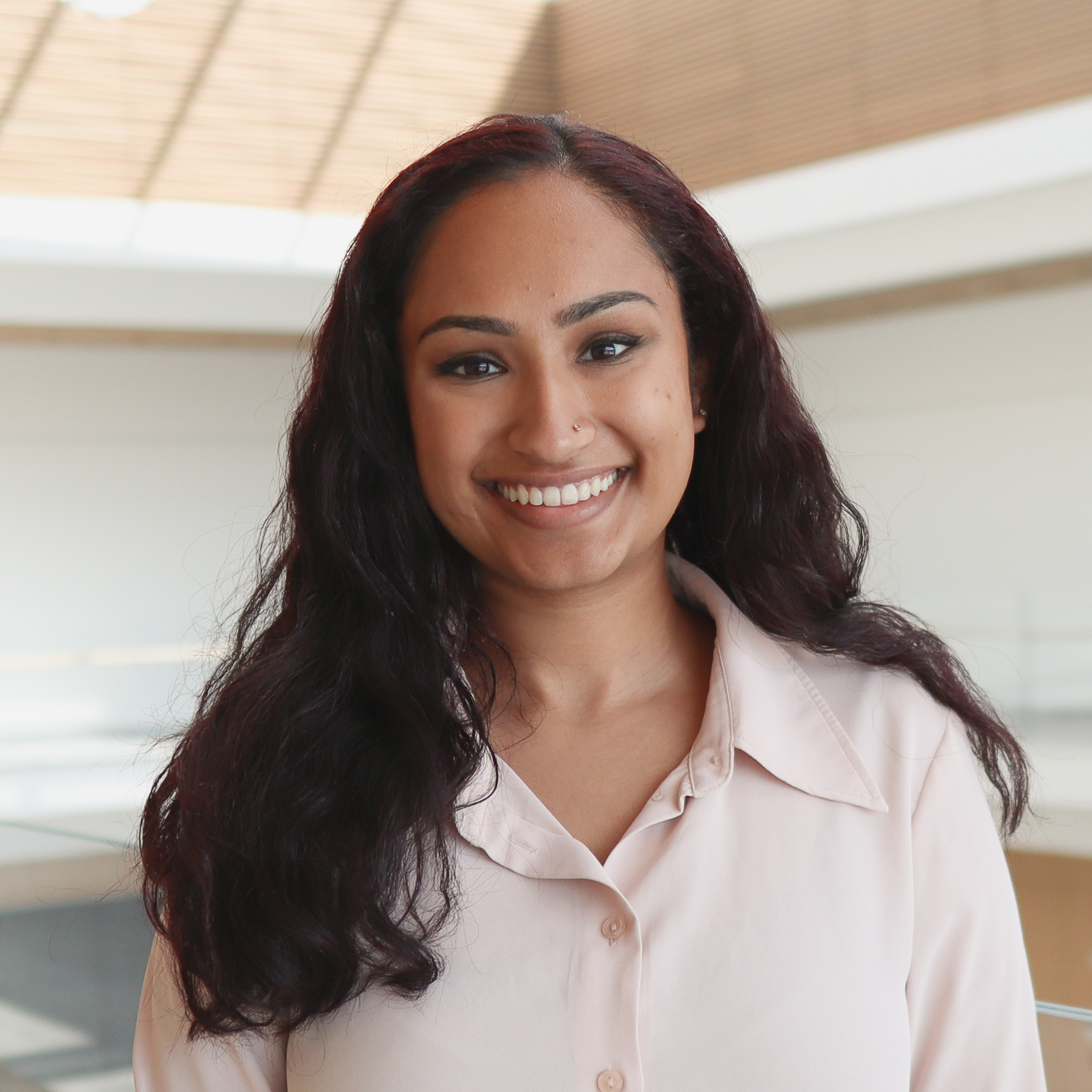 Akshara Vijay
Research Assistant
Akshara was born in India and raised in Fremont, California. She attended UC Berkeley and received a B.A. in Psychology and a B.A. in Molecular and Cell Biology, with an emphasis in Neurobiology. She started as an undergraduate volunteer at the Canzio Lab and recently joined the lab as a research assistant. Outside of lab, Akshara enjoys crafting, thrifting, and advocating for mental health awareness.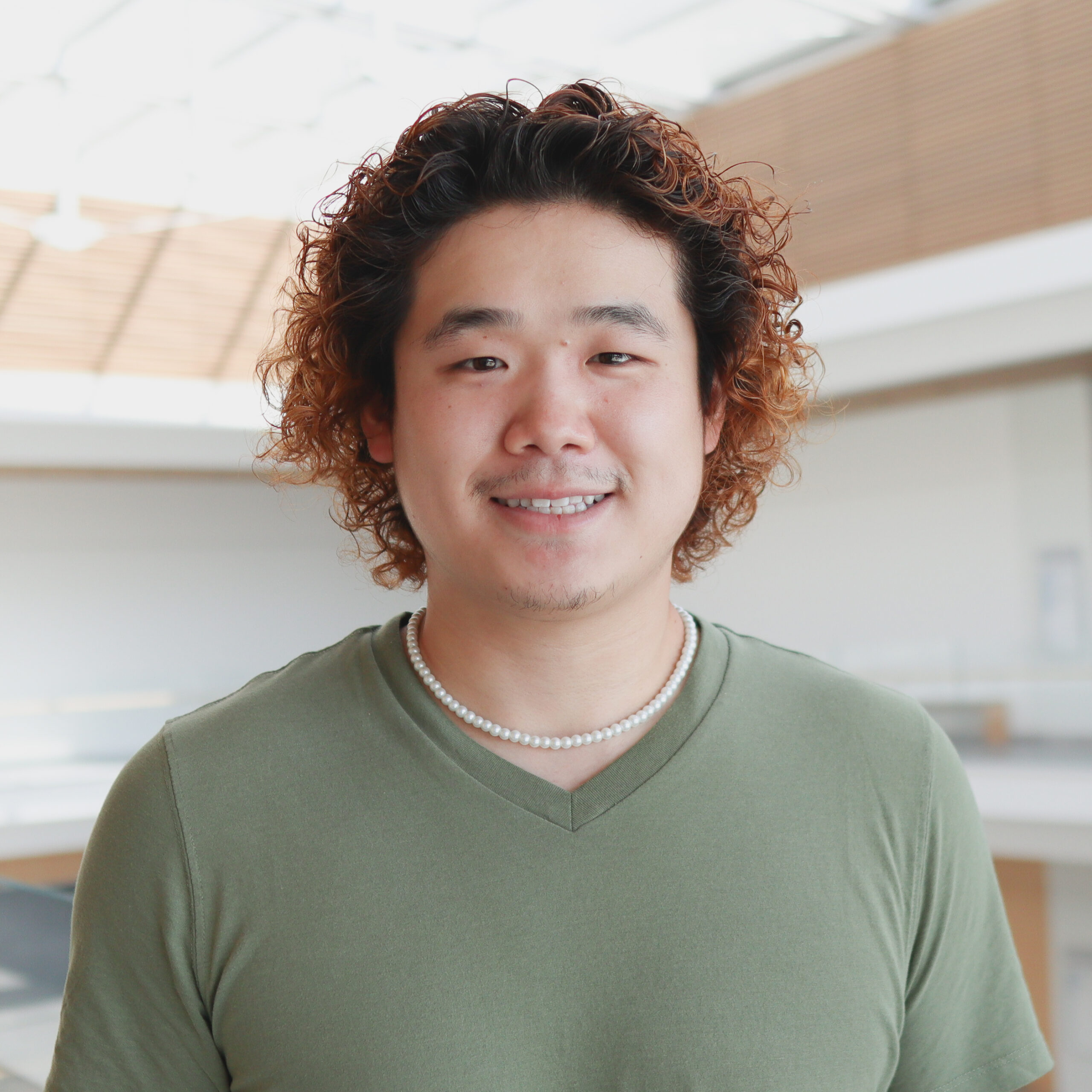 Michael Mui
Research Assistant
Michael was born in Hong Kong and was raised in San Francisco, CA. He received his B.S. in Animal Science from UC Davis. Prior to joining the Canzio lab, he was an animal technician at UCSF. Michael is joined between the Canzio and the Paredes labs at UCSF. When not in lab, Michael likes to watch movies, draw, and spend time with his dog.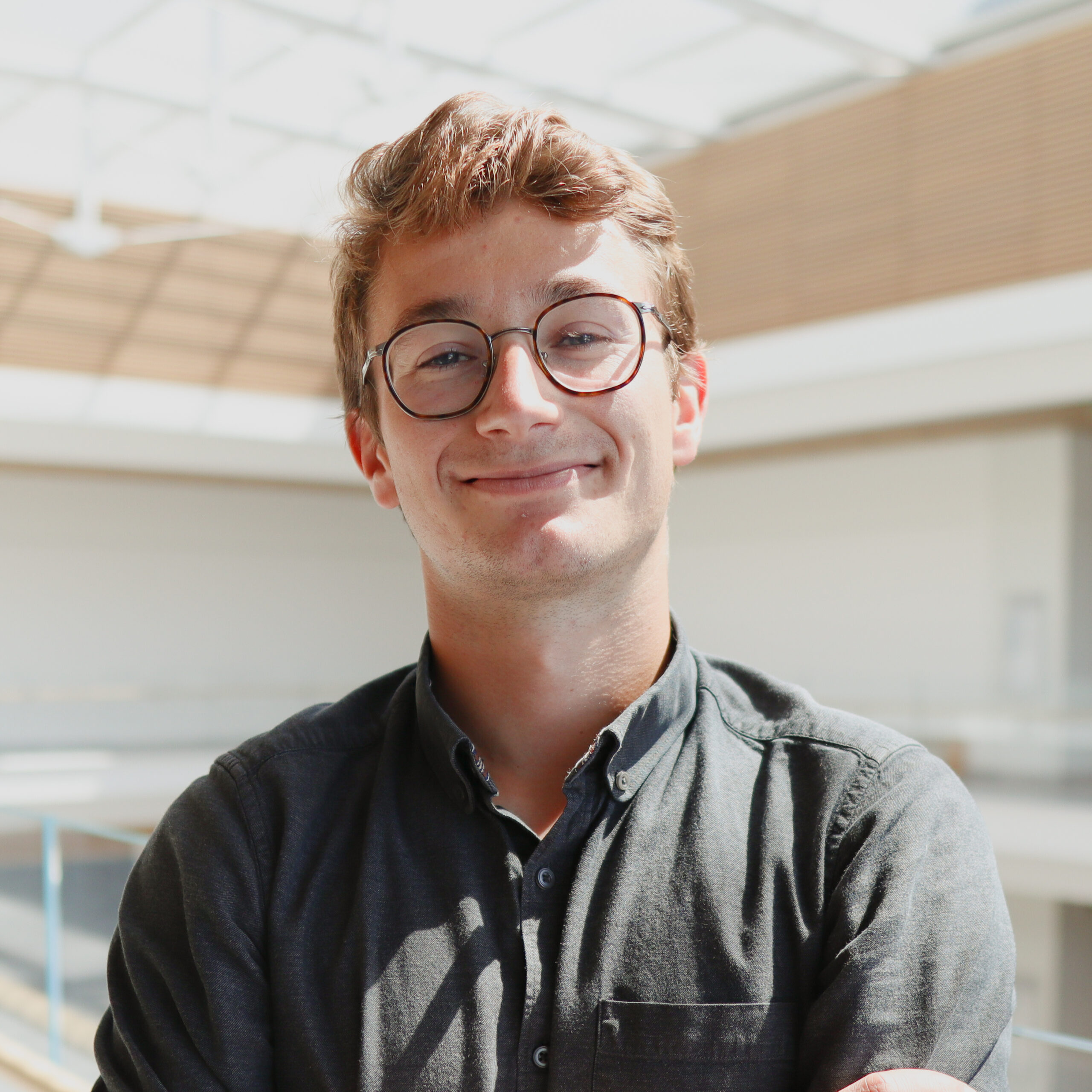 Simon Gaudin
Research Assistant
Born in La Rochelle and raised on a small island off the west coast of France, Simon graduated from the Ecole Normale Supérieure de Lyon with a bachelor's degree in Biology and from Sorbonne University with a master's degree in Molecular Biology. Interested in all things loop extrusion, he interned in the Giorgetti lab (FMI Basel) and Goloborodko lab (IMBA Vienna) before joining the Canzio lab. Besides chromosome biology, Simon enjoys being outdoors, running, and reading.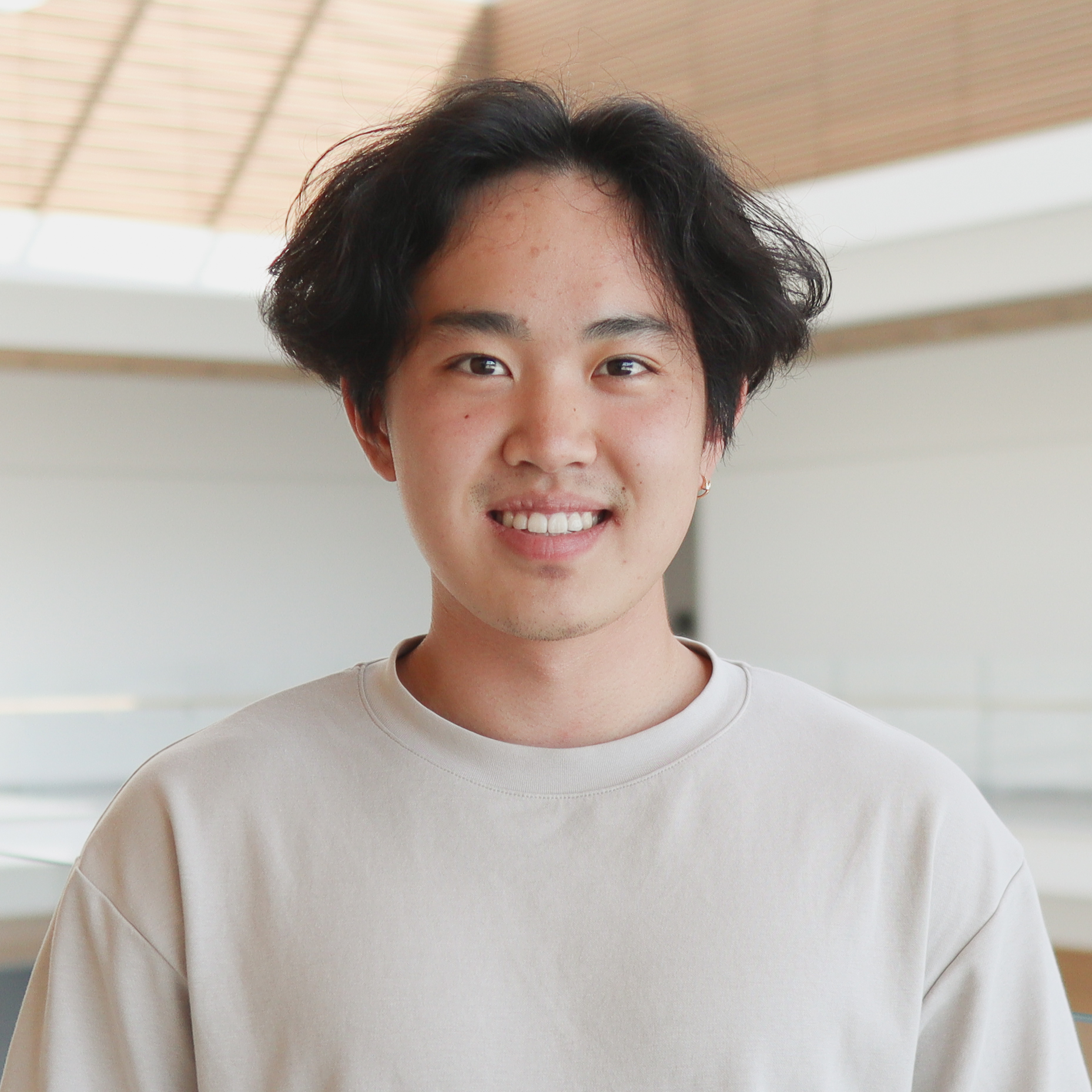 Albert Yeung
UC Berkeley, Undergraduate Research Assistant
Albert was born in Shanghai and grew up in Arcadia, a suburb of Los Angeles, CA. He is working on his BA in Molecular and Cell Biology with an emphasis in Neurobiology from UC Berkeley. When not in lab, Albert enjoys Italian, photography/design, lifting, and surfing the depths of Wikipedia.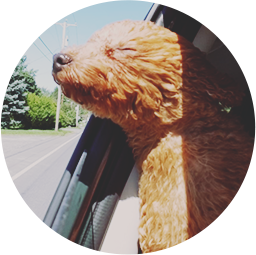 Mocha is a New Yorker. Prior to joining the Canzio lab she "worked" as a happy doggie in Daniele's house.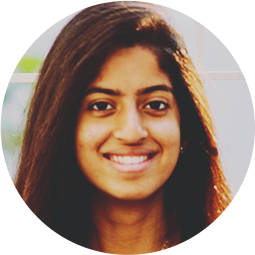 Sandy Rajkumar
(PhD student in Biochemistry, Cell & Molecular Biology, Weill Cornell)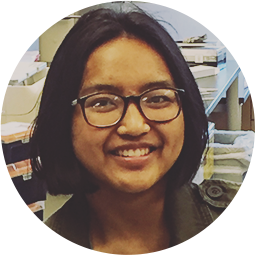 Gabrielle Servito
(PhD student in Chemical Biology, Biochemistry, & Biophysics, UC Santa Cruz)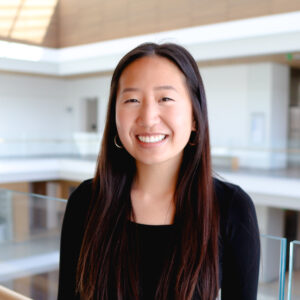 Lisa Cha
(MD/PhD student, UCLA)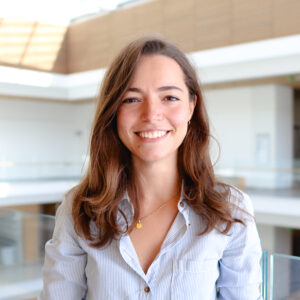 Anna Chiosso
(PhD Student in Neuroscience, University of Zurich)


UCSF Weill Institute for Neurosciences
1651 4th Street, 4th floor
San Francisco, CA, 94158, USA